aaaahhhh, babies. Just looking at these patterns make me want to have another one!

aaaahhhh, les bébés. Rien qu'a regarder ces patrons, ça me donne envie d'en faire un autre!
Don't you love that!
C'est pas génial ça!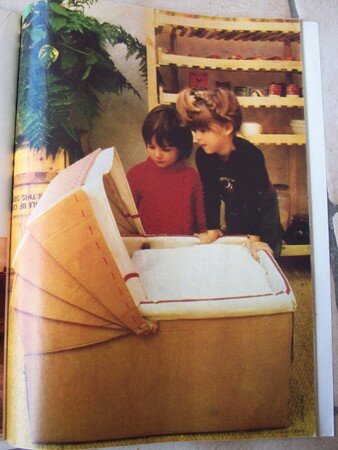 This one special because I remember my mum making it for the birth of my cousin...

Celui-la est spécial car je me souviens ma mère la fait pour la naissance de mon cousin....