Hat and socks for premature babies whose parents are (obviously unprepared). A nice little something in a very traumatic situation. It is already soooooo emotional when they arrive on time but I could not even start thinking about it when they are born too early. Beautiful intiative by Sophie.

Bonnet et chaussettes pour des bébés prématurés avec des parents (évidement) pas préparés pour. Un petit quelquechose doux dans une situation dramatique. C'est déjà telleeeeeeeement émotionnel quand ils arrivent a l'heure. Mais je peux même imaginer ce que c'est quand ils arrivent trop tôt. Tres belle initiative de Sophie.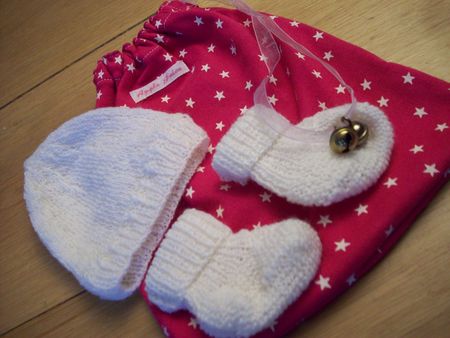 Pas très excitant la couleur mais c'est la seule laine que j'ai trouve ici en si petit!
Not very exciting colour but the only one I could find here so small!