Une très belle année a celle ceux qui passent ici! J'adorais en savoir plus sur ceux qui passent mais qui ne laissent pas de commentaires (ce qui ne me gène pas d'ailleurs au passage) et les autres aussi d'ailleurs . Alors si ça vous tente, j'aimerai savoir au moins une chose sur vous qui pourra me donner une petite idée de qui se cache derrière l'écran. Ça peut être rigolo ou sérieux c'est comme vous voulez, je suis pas difficile...
Sinon, reprise dure dure ici, pas la pêche et peu de motivation... je me traîne. Alors je vais essayer de poster plus souvent, avec des choses a vous montrer ce qui veut dire retour a la machine a coudre qui a un peu pris la poussière a Noel. Alors pour se mettre en jambes un cadeau d'anniversaire pour une demoiselle qui aime dessiner.
A very happy new year to you all of you who come here. I would love to know a bit more about those who come here but don't leave comments (which I don't mind) and the others too. So if you are game, tell me one thing about you so I can get an idea about the type of persons visiting. Funny or serious, it is up to you, anything will do me...
Otherwise, hard start of the year here. No energy, very little motivation... I am dragging myself. So, I'll try (emphasis on "try"!) to post more often with things to show you which means that I would have to get back to my sewing machine which is getting a little bit dusty. So, for a slow start, a birthday present for a young lady who loves drawing.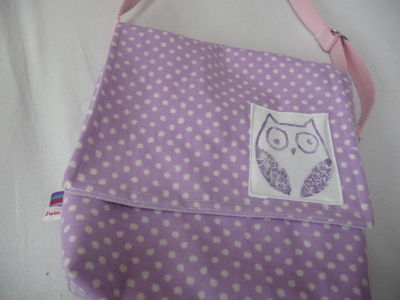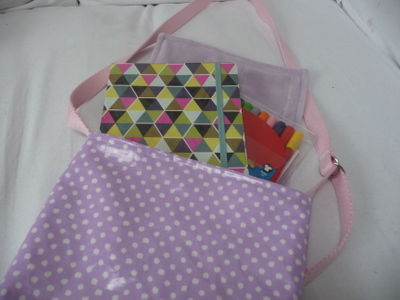 Patron et tampon maison
Pattern and stamp: Own design