30 juin 2015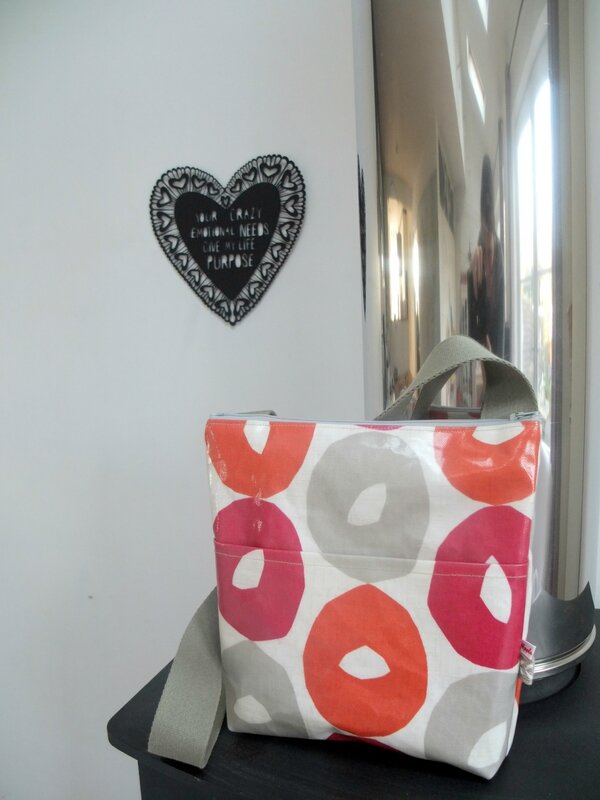 Sac parti en France
Bag gone to France
28 juin 2015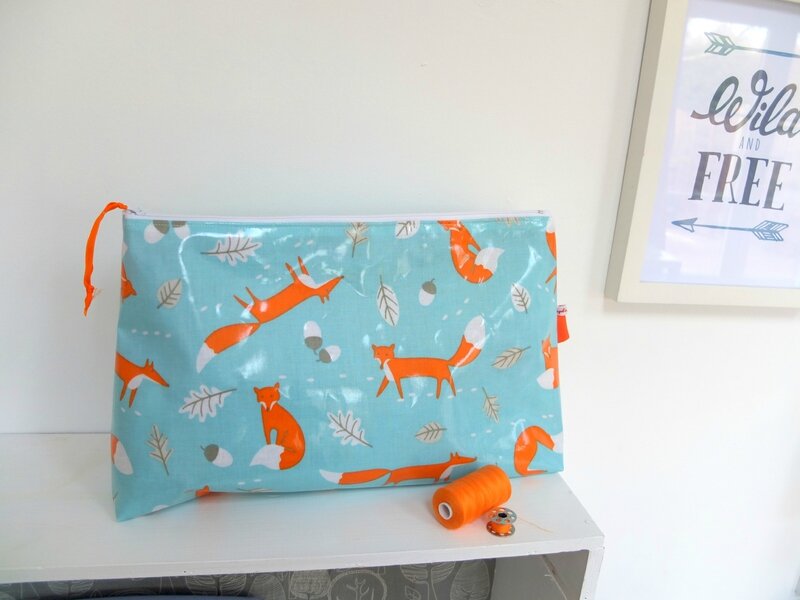 Left overs from the rucksack = new wash bag, yeahh
Restes du sac a dos = nouvelle trousse de toilette, yeahhhh
26 juin 2015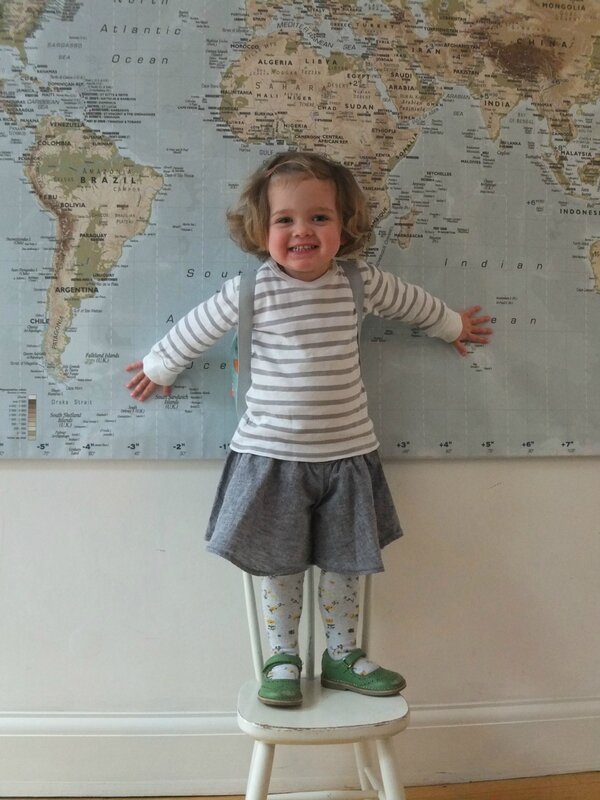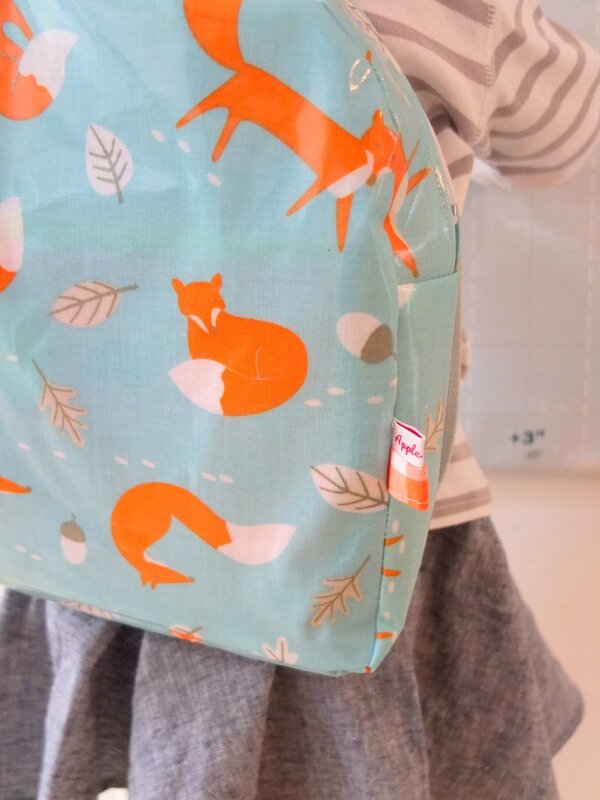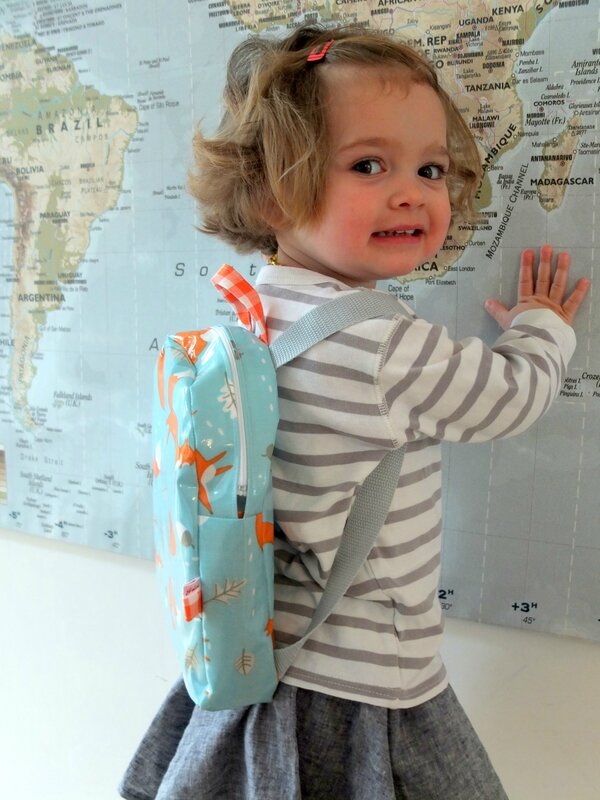 Il fallait un petit sac pour aller a la creche du ski (un peu en retard sur mes posts moi?!). J'ai adore ce petit imprime renard. Et elle a adore la creche et me reclame regulierement d'y aller depuis....Bientot ma cherie...mais maman n'est pas encore prete a te lacher....!
A little rucksack was required to do to the creche when we went skiing (yes I know, i am a little bit late on my posts...). I fell in love with this fox print. She loved the creche by the way and she is now regularly asking me to go....Soon my darling....but mummy is not quite ready to let go of you....!
09 mai 2015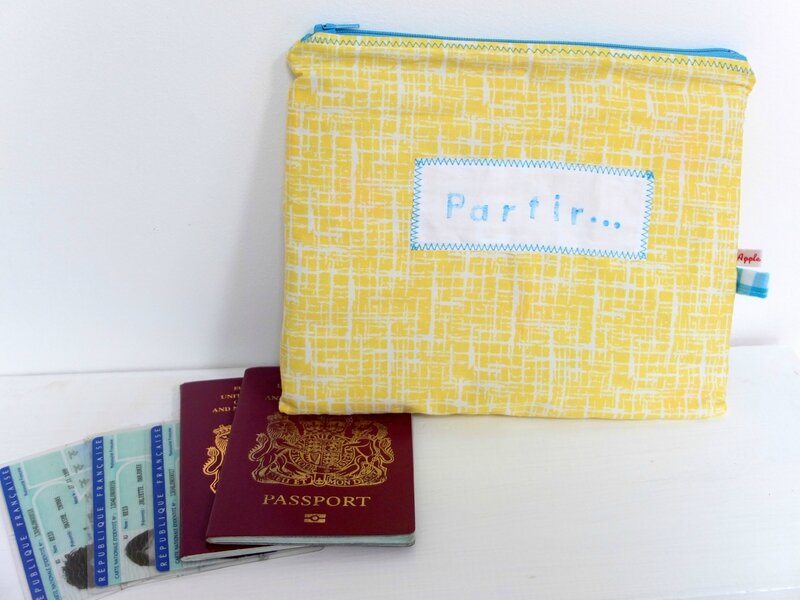 A lovely little bag was needed for our travel document....much more fun to do than packing...
Une jolie pochette etait necessaire pour nos documents de voyage...bien plus rigolo a faire que les valises...
06 mai 2015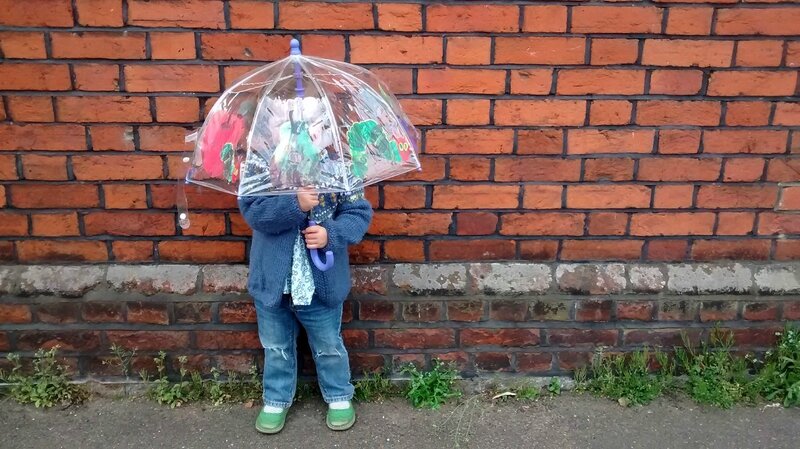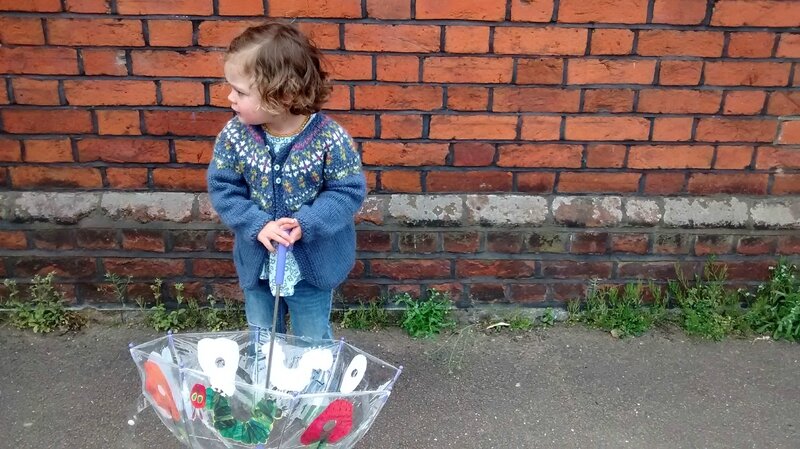 Petite balade en ville avec le "pleut-pleut" accessoire indispensable.... Gilet fait main a partir d'un patron

Ravelry modifie a ma sauce.
Little walk in town with the "pleut-pleut"... Homemade cardigan knitted with a Ravelry pattern modified to suit Lilly.
21 mars 2015
I have been wanting to make this dress for a while but I needed the right fabric. Found it! I love the retro shape, it is from "les intemporels des enfants". It is a bit long according to big sister but this little one is growing so fast that I don't think it will be long before it is the right length. And the best thing about the dress: The pockets!!!
Ca fait un bout de temps que je voulais faire cette robe mais il me fallait le bon tissu. Trouve! J'adore la forme retro, le patron vient du livre "les intemporels des enfants". Elle est un peu longue d'apres grande soeur mais cette petite grandit si vite qu'elle sera tres vite pile poil la bonne longueur. Et le truc le plus genial: Les poches!!!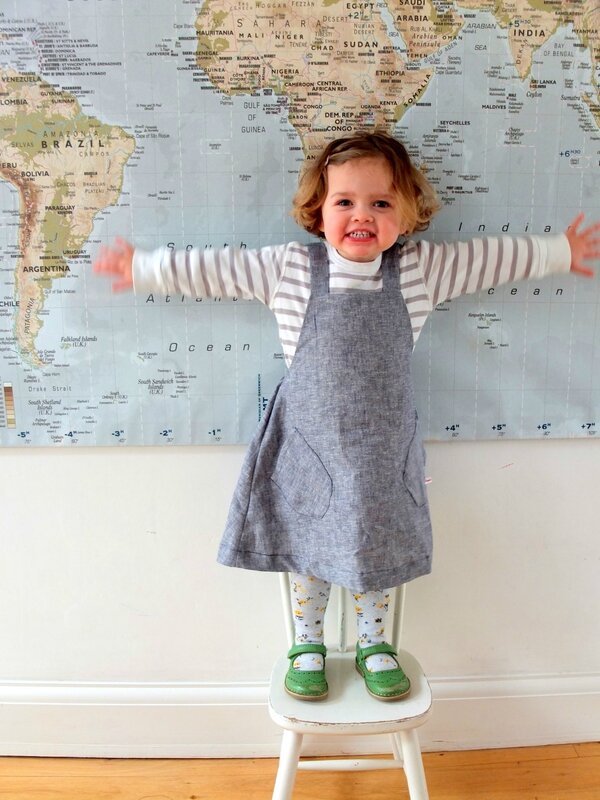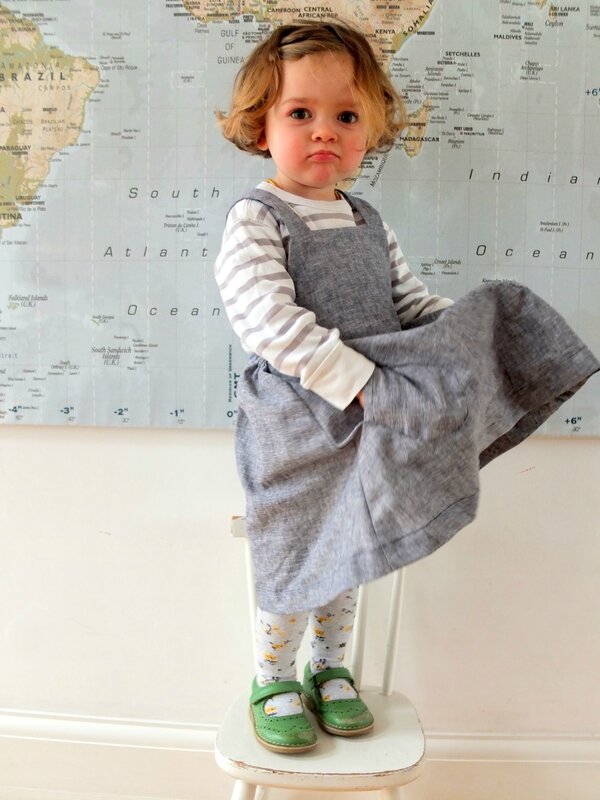 18 mars 2015
I have been changing this little coner of my home.... Not much but it feels different enough. I have sewn these 2 new bags inspired by all the lovely 2 tone baskets I see around. It houses gloves, hats and scarves. I have moved 2 prints from further up the stairs and I have added my "new" vase. Simple but eye pleasing....
J'ai change ce petit coin de ma maison... Pas un gros changement mais assez pour faire la difference. J'ai cousu ces 2 sacs inspires des jolis paniers bi-tons que l'on voit partout. Dedans on y met gants, chapeuax et echarpes. J'ai bouge les 2 photos qui etaient plus haut dans mon escalier et j'ai ajoute mon "nouveau" vase. Simple mais doux aux yeux...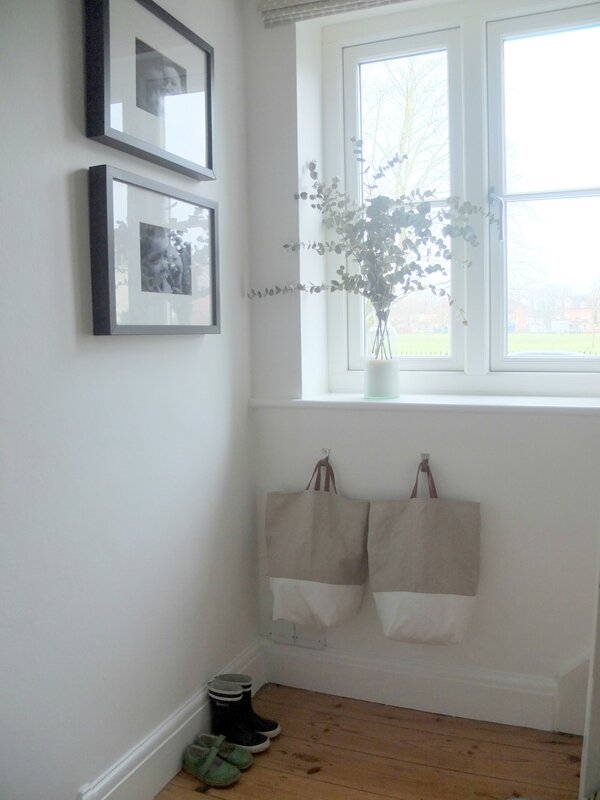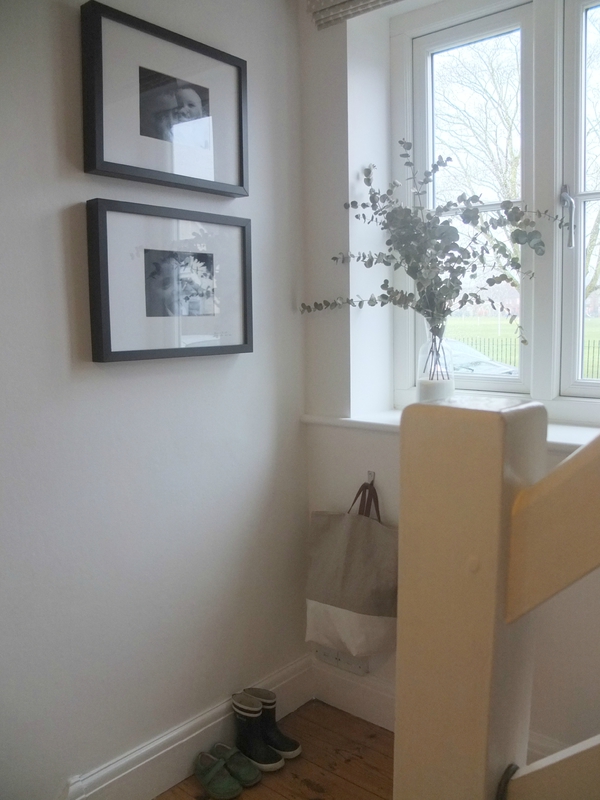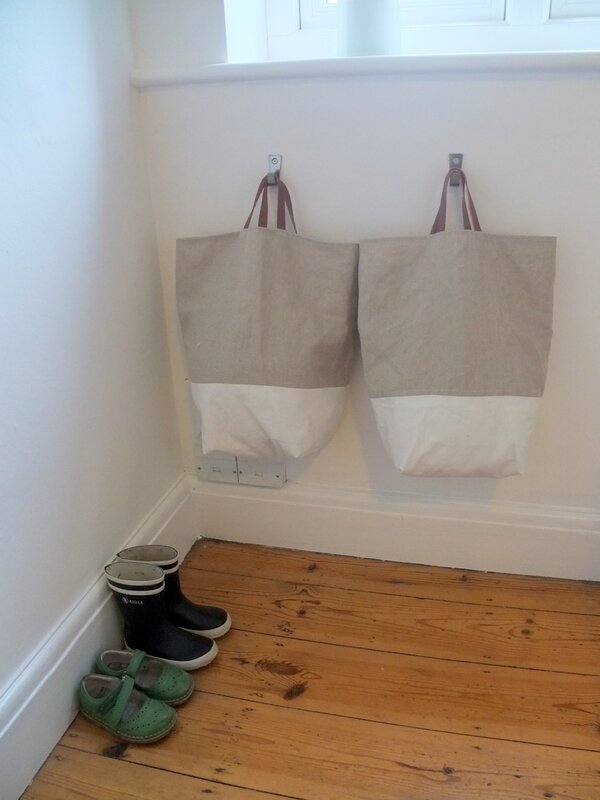 03 mars 2015
Well , it did not take me long to cut in the first fabric of my fresh pile, a Liberty .... Which is suprising because I normally have to stroke a Liberty for months before I have the courage to cut into it (and don't tell me you have never done that...!). But as it is a blend of cotton and wool it had to be cut quickly for the tunique to be worn whilst still cold. It is big as I am hoping it will still fit at the begining of next winter....one can hope... the girl grows sooo fast. As it is a very classic print , I thought that the ripped at the knee jeans were a must with the tunique.
Et bien finalement, ca ne m'a pas pris longtemps pour couper le premier tissu de mes derniers achats, un Liberty.... C'est d'ailleurs assez etonnant car normalement, je dois careser un Liberty pendant des mois avant d'avoir le courage de le couper (et ne me dites pas que vous ne faites pas la meme chose...!). Mais etant donne que c'est un melange coton et laine, il fallait le couper rapidement pour que la tunique soit portee tant qu'il fait encore froid. Elle est grande car j'ai espoir qu'elle la porte encore au debut de l'hiver prochain... on peut toujours esperer...elle grandit si vite. Comme c'est quand meme un Liberty "petite fille sage", j'ai pense que le jean troue aux genoux etait un "must" avec la tunique.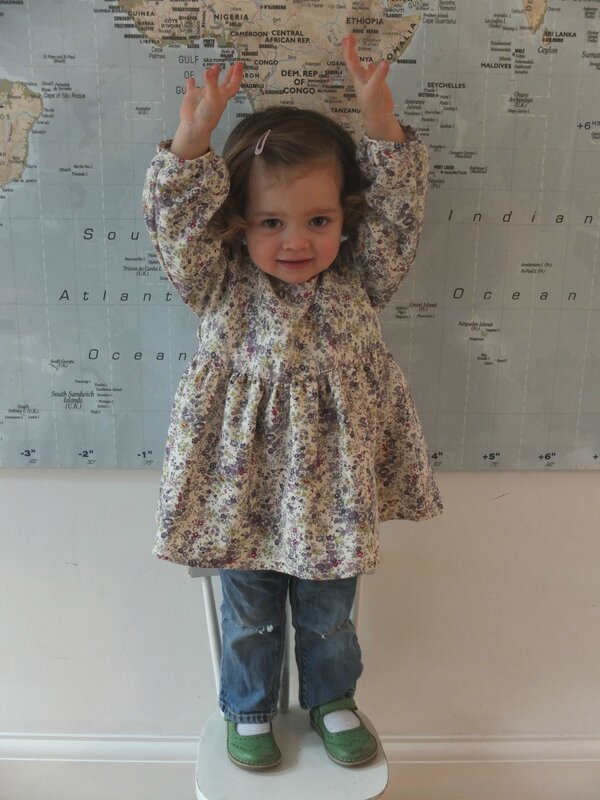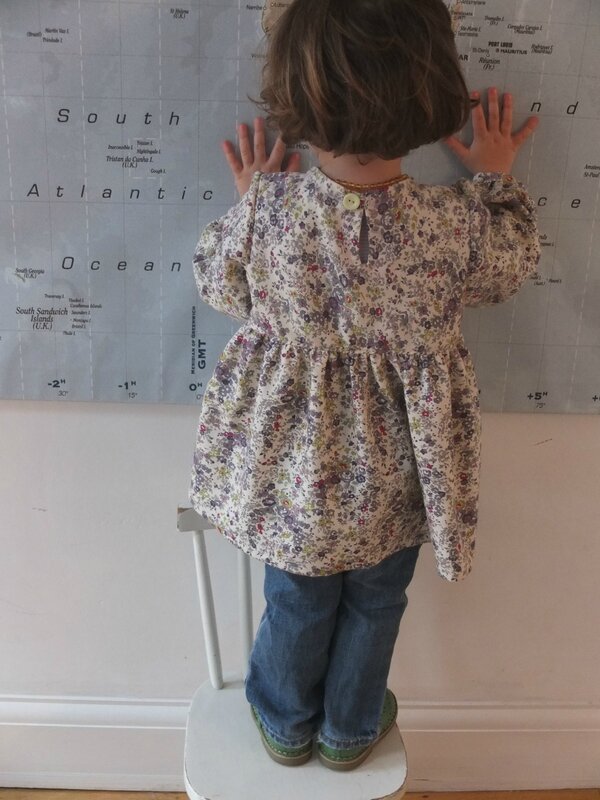 28 février 2015
Take an old tired vase, a funnel and add a little paint..... swirl gently so that the paint is at the chosen height and let dry a few days (in my case 2 week as I got a bit over enthusiastic about the quantity of paint...). Et voila.
Prenez un vieux vase fatigue, un entonnoir et un peu de peinture.... faites tourner la peinture doucement dans le vase pour atteindre la hauteur desiree et laissez secher quelques jours (ou dans mon cas quelques semaines car j'avais mis un peu trop de peinture...). Et voila.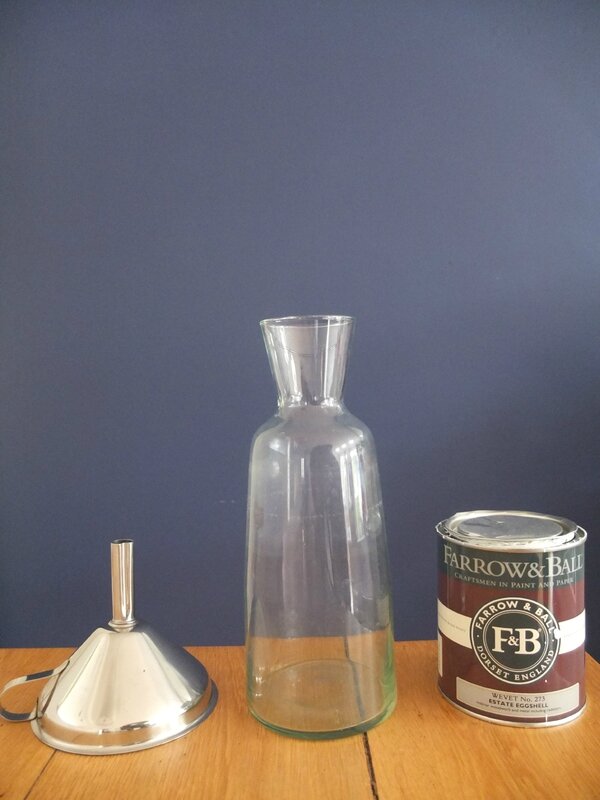 Ohhh the lovely feeling of a fresh new pile of fabrics.... I used to visit my favourite fabric shop about 3 times a year but with looking full time after Lilly the visits have been rare. I manage once a year. So imagine what an event it is for me (!). With Maxime agreeing to play hide and seek in the shop with her (!!), I got a bit of time to myself to browse and make my choice. These fabrics are mainly for some clothes for Lilly (the spring will happen at some point....) and house projects. So with the new fabrics out came the Japanese books of course....
Ohhh , le bonheur de regarder mes quelques metres de tissu frechement achetes... J'avais pour habitude de rendre visite a mon magasin prefere a peu pres 3 fois par an, mais m'occupant de Lilly a plein temps, une visite par an est le grand maximum. Donc imaginez quel evenement c'etait pour moi (!). Maxime etait content de jouer a cache cache avec Lilly dans le magasin (!!) ce qui m'a donne un peu de temps pour faire ma selection. Ces tissus sont surtout pour des vetements pour Lilly (le printemps va bien finir par arriver?) et pour des projets pour la maison. Et donc qui dit petits vetements dit livres japonais bien sur....